Amazon Prime Members: Buy Suds (Laundry, Detergent, Hand Soap) Sample Box For $7.99 + Free Shipping & Receive $7.99 Credit Towardselect Household Products
May 17, 2016
Comments Off

on Amazon Prime Members: Buy Suds (Laundry, Detergent, Hand Soap) Sample Box For $7.99 + Free Shipping & Receive $7.99 Credit Towardselect Household Products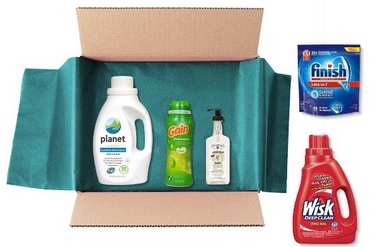 Amazon is offering its Prime Members, a Suds Sample Box of 8 or more samples for $7.99 + Free shipping and receive a $7.99 credit towards select household products (that are shipped and sold from Amazon.com).
In this box you will find a variety of laundry, detergent, and hand soap samples.
For a limited time, buy this sample box for $7.99 and receive an account credit of $7.99. Credit is redeemable on select household products (shipped and sold from Amazon.com). See Terms and Conditions below for details.

A week after your product ships, you will receive an email with instructions about how to use your credit.

Limit one box per customer. Sample box is available for Prime members only.