Amex Cardholders: Free 1 Year Membership Or Extension To ShopRunner (Free 2 Day Shipping From Many Stores, Toys R Us, Lord & Taylor…)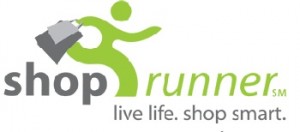 If you are an Emerican Express cardholder you can get a 1 year membership to ShopRunner for Free ( a$79 value). If you are already signed up with ShopRunner (even if you signed up with a free offer) you can extend your membership for an additional year for Free!
ShopRunner members can get FREE 2-day shipping at many online retailers, including Lord & Taylor, Toys R Us, Babies R Us, NewEgg, Drugstore.com and many more stores! Sign up now for free, so you will also be able to get in on the HOT deals that require, which are killed by shipping costs and are free to those that have ShopRunner!

Click here to go to offer.
If you are signing up for new free account, click on the "Sign up free" button, in the middle of the page (as in the image below).

If you want to extend your current membership, click on "Sign in" (in blue letters) on the top right side of the page.
(All single-load and general purpose reloadable prepaid products (including, for example, the American Express Gift Card, American Express Prepaid Card, Pass, Serve, and BlueBird), American Express Corporate Cards and American Express-branded cards or account numbers issued by third party financial institutions are not eligible.)
"Your American Express Card number is required to validate that you have an eligible American Express Card. Your Card will never be billed without your authorization."