Another Free $1.29 Amazon MP3 Credit (More Free Jewish Music)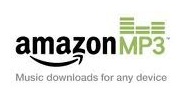 UPDATE: All codes are gone for this week.
Its another Tuesday and there is another free $1.29 Aamzon MP3 credit this week from Pepsi on Twitter!
Tweet – #PepsiMusicNOW to get a code for a $1.29 Aamzon MP3 credit (you must follow Pepsi before you tweet)
You will receive a code by Direct Message to your twitter account which can be found when you click on the person icon ontop of your Twitter page (like shown in the image below) and emailed to your email account associated with you twitter account.

_____
Plus don't forget if you have not yet added or used your $2 Amazon credit I posted last week here on KB, that its still available so you can get $3.29 worth of Jewish music totally FREE!!!