May 16, 2018 at 2:02 pmCategory:GIVEAWAY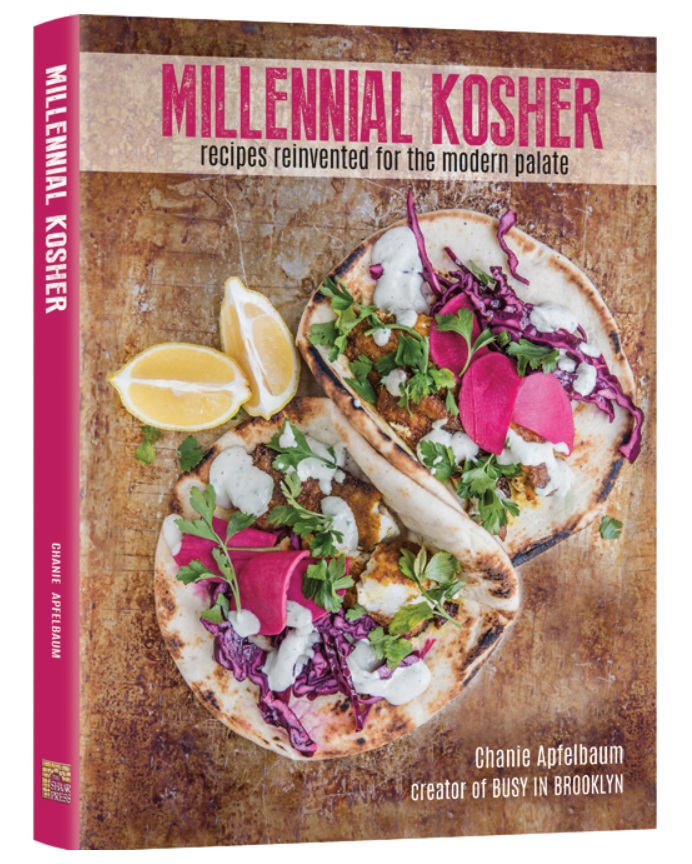 This giveaway has ended, a winner will be announced later!

The creator of world-renowned kosher food blog, Busy In Brooklyn, Chanie Apfelbaum makes her cookbook debut with a collection of modern, cultural, trendy, and bold dishes that reflect her passion for reinventing traditional foods with a Millennial vibe.
Over 150 innovative recipes for everyday and Yom Tov meals
Beautiful color photos for every dish
Meatless Meals section offers dairy-free and vegetarian options Guide to kosher meat cookery
Comprehensive tools and ingredient list
Millennial Kosher can be purchases from Artscroll for $31.49
Artscroll will be providing me with a copy of the just released cookbook "Millennial Kosher" to give to one lucky KollelBudget reader!
This giveaway is for residents of the 48 contiguous US states and will end Wednesday, 5/16/18 at 11:59PM ET, and I will randomly pick a winner (with random.org), Good Luck!