Cellfire: New Coupons Available For ShopRite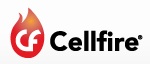 There are sveral new coupons available to clip from cellfire to load up onto your ShopRite card, here is a list of some of the new coupons,
$0.50/2 Betty Crocker Fruit Shapes, Fruit by the Foot, Fruit Gushers OR Fruit Roll-Ups fruit flavored snacks.
$0.50/1 Original Cheerios cereal.
$1/2 General Mills cereals listed: Basic 4, Chex, Fiber One, Honey Nut Clusters, Oatmeal Crisp, Raisin Nut Bran, Total, Wheaties.
$0.50/1 Nature Valley Granola Thins.
$0.75/2 Nature Valley Granola Bars (6 count or larger) OR Nature Valley Granola Nut Clusters.
$0.50/1 Reese's Puffs cereal.