DEWALT Screwdriving 45-Piece Set Only $5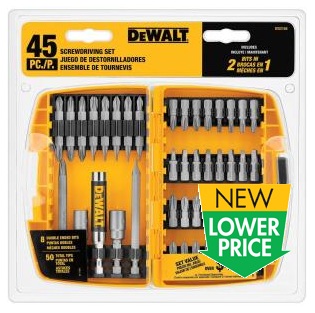 UPDATE: Sold out!
Home Depot has marked down the price of the 45-piece DEWALT Screwdriving Set to just $5 (the next best price is Amazon, currently priced at $17).
This is Screwdriving Set is not available to ship but is available for free in-store pickup. There are many stores that still have these instock, but hurry, they are going to sell out fast!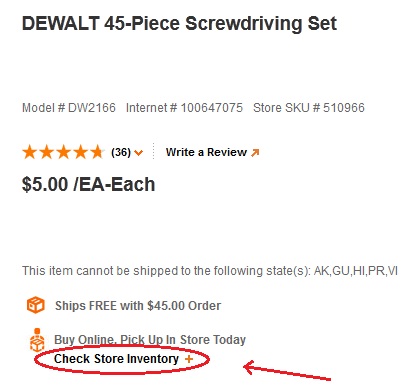 On the item page click on "Check Store Inventory" (as shown in the image above) to see if a store near you has these in stock. (I checked for stores in/near Brooklyn, Monsey & Lakewood and they have them in-stock!