HURRY! One Way NYC To TLV Only $224!!!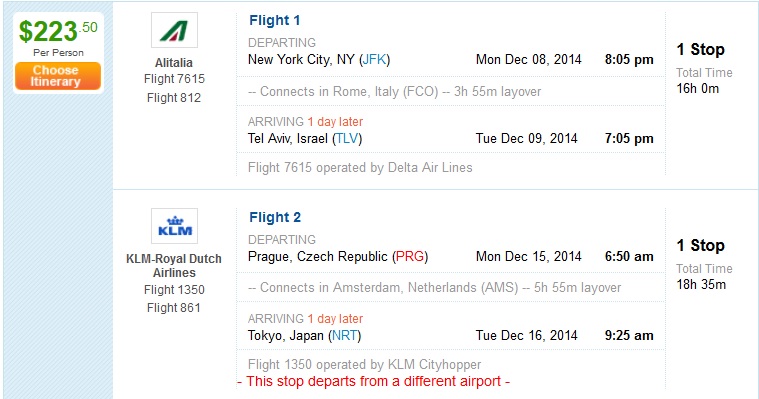 Book 1 way ticket to Israel from NYC with stop in Rome for just $223.50 starting from October (fly back using points :))!
To get this price yo have to book mufti-destination flight but you dont need to fly the second trip!
Choose Choose Multi City destination
Click the blue + symbol to add another flight
The first flight should be NYC – TLV
The second flight should be PRG – NRT

Example dates,
NYC to TLV – 12/8/14
PRG to NRT – 12/15/14
_______________
NYC to TLV – 11/10/14
PRG to NRT – 11/17/14
You can cancel your flight reservation by 11:30 p.m. ET the day after booking with no cancellation fees (click here for more info).
Click here to go to Priceline.
Thanks M