Some CVS Deals – Week Of 3/25 (Great Deal On Hellmann's & Skippy)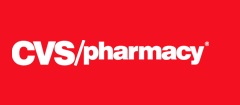 This explains the abbreviations
ECB – Extra Care Bucks (Bucks to use towards your next purchase)
If you have not yet, you can also click here to get a CVS coupon for $3 off $15 on the CVS Facebook page when you CVS Pharmacist Story.
Colgate 360 Toothbrush – $2.99
Use $1/1 Colgate 360 Optic White Toothbrush (SS 03/11/12)
Get A $2 ECB (limit 2)
Free after coupon & ECB
Wisk Laundry Detergent – $4.99
Use $2/1 Wisk Laundry Detergent, exp. 5/6/12 (RP 03/25/12)
$2.99 after coupon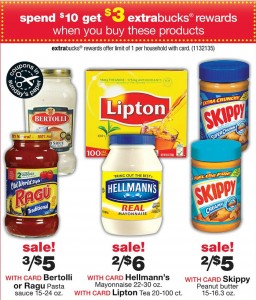 CVS is offering a $3 ECB with the purchase of these items like seen in the image above.
Update: Sorry, some of you were confused where to print the Hellmans & Skippy printable coupons. I should have told you before, that you click on "share & save" on the top of the Walmart page where it says over $7 in coupons, and 10 coupons will print including the Hellmanns and Skippy coupons.
Hellmann's Mayonnaise – $3
Use $1/1 Hellmann's Printable Coupon
Skippy Peanut Butter $2.50
Use 75¢/1 Skippy Printable Coupon
__
Buy 2 Hellmann's Mayonnaise – $6 ($3 each)
Buy 2 Skippy Peanut Butter – $5 ($2.50 each)
Use 2 – $1/1 Hellmann's Printable Coupons
Use 2 75¢/1 Skippy Printable Coupons
You pay – $7.50
Plus get a $3 ECB
Only $4.50 after coupons & ECB