Vault: Free $25 Credit + Free Shipping = Freebies!!!

UPDATE: Dead!!!
Like wrote in the post below you should hurry, since now you can only use the $25 credit on a purchase of $35 or more.
Vault is offering a free $25 credit when you sign up for an account. Plus Vault offers free shipping on all orders.
The $25 credit is currently working on all orders and there are many items priced at $25 or less to make some great freebies! You can search each category by price range, choose $0 to $50 and you will see many items you can get for free!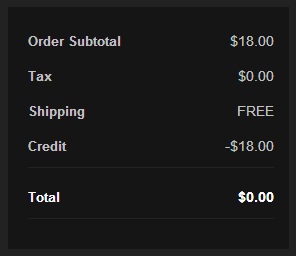 NOTE: In the past the $25 credit you received when opening a new account only worked on purchases over $35 so I would use the credit now as it just worked for me on a $18 purchase.