Save Up To 25% Off 4-Corners Gift Cards (Gift Cards Valid At All Lakewood Locations)!
PAID ADVERTISEMENT
This post will be on the top of the page throughout the day, new posts will be posted below.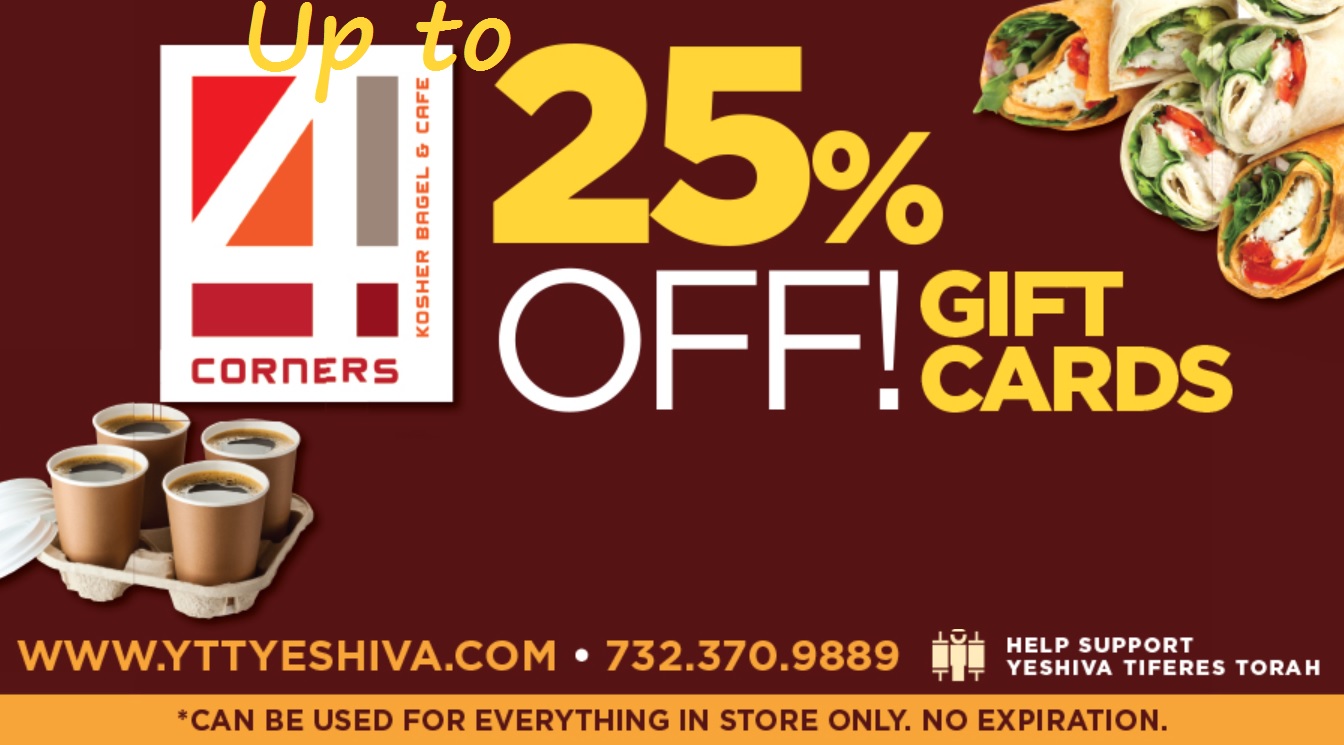 Save up to 25% off 4-Corners gift cards and you will also be supporting Yeshiva Tiferes Torah (YTT), a local cheder! These gift cards can be used for everything in-store, at all 3 locations! So if its just for your morning coffee and bagel or taking the family out for a Sunday breakfast or lunch start saving up to 25% off now!
You can buy gift cards in $25, $50, or 100 denominations, but a minimum of $50 worth of gift cards is required for this offer! You will save 25% off the face value on gift card purchase over $100, and only 20% on anything less then that!
With the 4-Corners gift card there are no worries, you can use them on purchases small or big, at any location, and they never expire!