LAST DAY – KollelBudget Giveaway: Win A Free $25 Jdeal Voucher To Shell Sheli!!!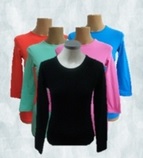 Giveaway Ended!
REMINDER: Today is the last day to enter this giveaway!
I just posted a jdeal for $25 worth of KikiRiki Shells and more at Shell Sheli for $12.50. I will also be giving one of these jdeal vouchers away to one lucky KollelBudget reader!!!!
NOTE: The winner will receive the $25 voucher to Shell Sheli and all the fine print that jdeal has for this deal still applies.
GIVEAWAY!
Its real easy to enter this giveaway, just leave a comment on this post!

When leaving a comment make sure you leave your email in the box that asks for it, so I can contact you if you are the winner (your email address will not be published, only I can see it). If there is no email address your comment will be deleted!
You can also get a second entry,
Signup to receive the KollelBudget daily email and leave a second comment on this post that you did so (if you are already signed up just leave a second comment saying so).
To sign up to the KollelBudget daily email enter your email in the box on the top of the right sidebar of this page and click "Submit".
You should receive an email within a few minutes, click the activation link listed in the email to activate your subscription.
This giveaway will end Monday, June 2nd at 11:59PM ET, and  I will randomly pick a winner (with the pick giveaway winner  plugin), Good Luck!